Mischief Bay is a coastal town in Los Angeles County, California. It's quirky and beachy, with plenty of tourists and lots of plastic surgery. Bungalows built in the 1920s coexist happily with gaudy McMansions.
A wooden boardwalk stretches from one end of the bay to the other, with a fun and funky pier known as Pacific Ocean Park, or the POP. The original "POP" was built in Santa Monica in the fifties and torn down in the seventies. Mischief Makers, as the town denizens refer to themselves, organized a task force to give the POP new life in Mischief Bay. In the early nineties, they raised enough money to bring a 100-year-old carousel from the East Coast and restore it. Today, the POP is a lively, family-friendly place with lots of restaurants, food booths, and off beat shops.
Interesting Facts about Mischief Bay
Population: 65,690
Mark Twain visited the town in 1903 and reportedly said, "If a man can't find mischief here, he has no right to call himself a man."
In the early days, police transported drunks to jail with a wheelbarrow. In 2006, thirty wheelbarrows decorated by local artists were placed in various locations around town, where they remain on display today.
The POP is approximately 600 feet long and 25 feet wide.
The Mischief Bay Post Office is a world-renowned example of art deco architecture. It was built in 1937 through the federal Works Project Administration.
The second largest Gingkgo biloba tree in California is in Founders Park in Mischief Bay, according to California's Registry of Big Trees. Old Steadfast measures 79 feet tall and has a trunk that measures 175 inches in girth.
How Mischief Bay Got Its Name
In July of 1875, a well-advertised auction took place, selling the first lots in the planned city of Santa Monica. Two young men—Samuel Lindsey and Hiram Ogles—managed to divert some of the traffic heading toward Santa Monica Bay to an unnamed bay a little to the south. The people who unwittingly bought lots on the wrong bay were nevertheless the legal owners of land where no town had previously been planned. By the end of that year, they filed a site plot with the county recorder for a town named Mischief Bay.
They must have gotten over their ire at the young men who had used trickery and misdirection against them, for Mr. Ogles was the first mayor and Mr. Lindsey served as the town's sheriff from 1876-1880.
The town's original roads are named after its fifteen founding citizens. Most locals today think the "T" in T Street stands for Trouble, but it is actually named after LaFayette Treybal, who owned the vaudeville theater, Treybal's Music Hall, until it closed in 1910.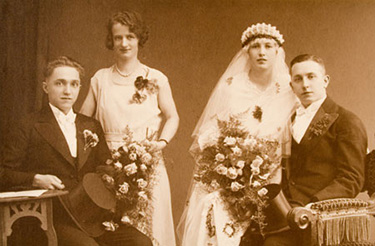 Lewis Bartholomew
Benjamin "B.B." Bouldry
George Choppy
Moses Horton
Margaret Larton
Samuel Lindsey
John Jacob MacIntyre
Abigail Maness
Hiram Ogles
Thomas Rumsey
Pedro Sepulveda
Otis Spears
LaFayette Treybal
Herman Weiss
Ezekiel Williams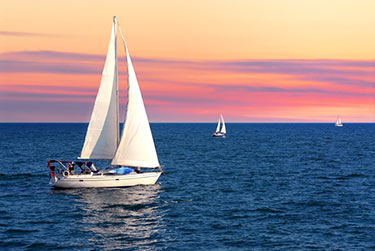 In January 2014, as Susan Mallery started writing the first Mischief Bay novel, she invited her friends at www.facebook.com/susanmallery to help name some of the businesses in Mischief Bay. These readers have been acknowledged as "Mischief Makers" in the first Mischief Bay book.
"Mischief Makers"
The Book Bar, a bookstore/coffee shop by day, a wine bar at night-Suzanne V, Rockaway, NJ
Latte-Da, a coffee stand-Sherry S, Jane Lew, WV
Just Beachy, a beach apparel store-Karen M, Exton, PA
Surf or Turf, a surf board/bike rental shop-Linda H, Glen Burnie, MD
Strung Out, a kite store-Lora P, Papillion, NE
Glassopoly, a hand-blown glass store-Tina M, Warner Robins, GA
Easy Breezy, a kinetic wind sculpture shop-Andie B, Woodstock, ON
Mischief Bay Arts (MBA), a gallery specializing in local artisans-Tracy A, Rochester, NY
Pescadores, a seafood restaurant-Kelly R, Oregon City, OR
The Original Seafood Restaurant, Pescadores' rival-Cheryl H, Auburn, MA
Patty Cakes, a cupcake bakery-Melanie O, Chico, CA
Olives, a martini bar-Roberta R, Berne, NY
The Barkwalk, an off-leash dog park-Kristen P, Westfield, NJ
The Mischief Bay Yacht Club-Phyllis G, Holbrook, MA
The POP (Pacific Ocean Park), a boardwalk-Patricia K, Ashdown, AR
Quarters, an old-fashioned arcade-Kimberly C, Corning, NY
Déjá Vu, a celebrity cast-off clothing store-Melissa H, Versailles, KY
T 4 U, a souvenir/T-shirt shop-Ann L, Pittsburgh, PA
Les Junque, a shabby chic furniture store-Susan W, Morganville, NJ
Thyme and Thyme Again, a weird but cool herb shop-Jennie J, Monroe, TN
Aquabums, a boat rental and dive shop-Susan P, DeValls Bluff, AR
Muttropolis, a fancy dog groomer/doggy daycare-Alicia H, Oklahoma City, OK
Let's Do Tea, a tea shop-Suzi H, Kansas City, MO
Inn on the Pier, a resort hotel-Dale B, Ocala, FL
Bungalow by the Bay, a B&B-Kriss B, Chassell, MI
Gary's Café, a landmark diner-Joyce M, Orange, TX
T Street, the main drag through town-Cat J, Johnson City, TN
The Slice Is Right, a pizza parlor-Lisbeth G, Honesdale, PA
Backyard Bounty, a farmer's market-Lindsey B, Nestleton Station, ON
The Farm Table, a farm-to-table restaurant-Joyce M, Orange, TX
Wok's Up?, a Chinese restaurant-Sandy K, Tucson, AZ
Burrito Bob's, a taco shop-Yvonne Y, Edmonton, AB
Bayside Veterinary -Krystle P, Smithfield, PA
Epic, a spa and salon-Kelly M, Corvallis, OR